Discover more from ToolsForCrypto's Newsletter
Get updates on the newest crypto and web3 tools! Signup for daily updates on the latest projects and tools
Over 5,000 subscribers
⚡ TFC Newsletter: 03/10/2023
Meta Creating Decentralized Network, Starbucks NFT Launch, Web3 Social, Newsletter Update, and more!
💡 Intro
🥳 Happy Friday! Things in the crypto markets are obviously rough: with the SBV failure and fears over downstream effects.
But to end on a positive note for Web3: Meta is exploring building a decentralized social media app and Starbucks' NFT launch yesterday was very successful.
But before those: we have an exciting announcement!
✍️ One of the most requested features from the Feedback Form we ran over the New Year was longer-form tutorials and posts from projects.
We cover 4 tools a day normally, but many of you asked for tutorials and more in-depth articles about tools and products in Web3.
Since then: we've been hard at work setting this up and we're excited to announce that going forward: each Saturday will have a long form piece from an awesome Web3 project!
Tomorrow's is from a tool we personally use that makes it easy to track crypto price alerts & transactions.
Some criteria for each upcoming project & post include:
Must be high quality: we vet the team, look at their funding, etc to make sure we only bring good projects!

Must have great utility: we're only featuring tools that we would use ourselves and ones that actually solve problems in Web3.

Posts are free: we do not charge for guest posts. So if you're building something awesome in Web3: reply to this email and we'll get you added to the schedule!
In its own take on Mastodon: Meta is in the early stages of creating its own decentralized social media network and app.
The app is codenamed P92 and is still under development. The app will allow users to login through their Instagram credentials.
A quote directly from a Meta spokesperson to Reuters:
"We're exploring a standalone decentralized social network for sharing text updates. We believe there's an opportunity for a separate space where creators and public figures can share timely updates about their interests"
And for another industry update: yesterday, Starbucks launched their first paid NFT mint, which was a success.
The 2000 supply collection sold out in 20 min at a cost of $100 per NFT.
Already: it's done 130k in volume and is sitting at 4x the mint price at $430.
The GrowHub / $3M— TheGrowHub, a Singapore-based trust and traceability technology provider for the supply chain, recently raised $3 million through a Pre-Series B financing round with strategic individual investors, including the company's Chief Executive Officer and Founder, Lester Chan. — Technode Global

Mauve / $15M — Violet has officially released Mauve, a decentralized exchange that provides the security and regulatory compliance of traditional finance. Mauve raised an impressive $15 million in funding from BlueYard Capital, Balderton, Ethereal Ventures, FinTech Collective, Brevan Howard and Coinbase Ventures. — Business Wire
---
Welcome to TFC's daily newsletter! Thanks for subscribing, we're working hard to give you the best info on the most exciting crypto products.
If you're a builder, investor, or crypto enthusiast, this will benefit you!
---
👉 Brought to You by CoinLedger: Get your crypto taxes done in minutes. Get 10% off through our link.
---
Note: Do you have a product or tool you're building? Have one you'd suggest? DM us on twitter! We're always happy to feature products from the TFC community.
Lenster
---
"A decentralized, and permissionless social media app built with Lens Protocol"
Type of Product: Web3 Social
Purpose of Tool: Lenster is a decentralized, permissionless social media web app built on the Lens Protocol. It functions similarly to Twitter, but with added support for a variety of NFT types. Lenster provides a unique social experience by enabling users to own and control their data, allowing them to take it with them anywhere they go.
Personal Information: Lenster does not require users to provide any personal information except for a username and wallet address, and does not collect any sensitive information.

Privacy: Lenster does not have the ability to moderate posts, as everything posted is public and the user is responsible for it.

Spam: In order to post on Lenster, users must sign for everything, meaning that no one will want to sign their identity for spamming.

Downtime: Lenster is hosted on a decentralized chain and decentralized file storage system IPFS, ensuring that there will be no downtime and no one can DDoS the platform.
Team / Funding / Backers / Other Info: Lenster participated in the Gitcoin GR15 round, resulting in the company giving back all of its contributions to the community as a bounty. Lenster has received an estimated lifetime funding total of $164,000.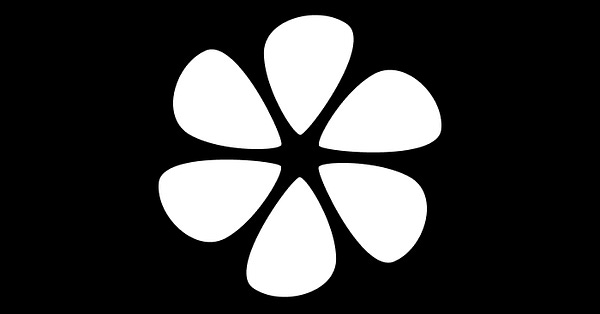 gitcoin.co
Lenster | Grants
Lenster is a decentralized and permissionless social media app built with Lens Protocol 🌿 Lenster lives in the Polygon network so users can interact with dApp seamlessly with zero gas fees, no one can take down any content from the app even the admins, Lenster is powered by Lens Protocol a decentr…
Link to product | Link to TFC listing
Audius
---
"Fully decentralized music platform. Own the masters & the platform."
Type of Product: Music
Purpose of Tool: Audius is a blockchain-based music streaming platform that gives power back to artists. It offers a suite of features designed to help artists create, grow, and monetize their music without the need to sign a record deal. It is powered by the AUDIO governance token.
Immutable Records: Audius allows artists to create immutable and timestamped records of their creative works, secured by a decentralized network of node operators.

Marketplace: Audius provides an integrated marketplace that allows artists to easily share their works in progress and monetize their completed tracks.

No Record Label Needed: With Audius, artists don't need to sign a record deal or graduate off the platform to make money from their music.

Fanbase Builder: Audius makes it easy for artists to build a fanbase and increase their visibility.

Streaming and Downloading: Audius allows users to stream and download tracks from the platform.
Team / Funding / Backers / Other Info: Audius has experienced a major surge in popularity since its launch in 2018. With more than 5.3 million unique users in July 2021, and has seen a significant increase compared to the 2.9 million users it had in January 2021.
The company also closed a $5m funding round, with several well-known music artists, such as Katy Perry, Nas, The Chainsmokers, Jason Derulo and Pusha T, along with Sound Ventures, Electric Feel Ventures and former Sony/ATV boss Martin Bandier, among its investors.
Link to product | Link to TFC listing
Wildxyz
---
"Residency for genre-bending artists, marketplace for collecting original creations."
Type of Product: Creator Platform
Purpose of Tool: Wildxyz is a platform for makers, builders, art lovers, and collectors. It provides an outlet for original creations, immersive experiences, and a new way for fans to interact. Designed to be a community for artists, Wildxyz is the place to discover, share, and build your collection of virtual goods.
Wild Residency: An application-based program that brings together makers to learn, grow, and reimagine art.

Reinvented Drops: A destination marketplace to support favorite makers, discover new art, and build a collection of originals and virtual goods.

Experiences: Immerse yourself in new worlds and connect with the community through creative experiences.
Team / Funding / Backers Info / Transaction Amount: Wildxyz recently raised $7 million in a round of funding led by venture capital firm Matrix Partners recently. Numerous well-known figures, including Reid Hoffman (founder of LinkedIn), Gwyneth Paltrow (actress and founder of Goop), Kevin Lin (co-founder of Twitch), and Cozomo de Medici (NFT investor), all took part in the investment round.
Link to product | Link to TFC listing
The Collect Button
---
"Collect Anything Anywhere"
Type of Product: NFT Tool
Purpose of Tool: The Collect Button is a web3 tool that allows brands, creators, and anyone looking to build a direct relationship with their fans and followers to do so easily. With just one embeddable tool, it allows users to turn anything on their site into an NFT and create a forever digital connection with their fans.
It requires no NFT knowledge or crypto knowledge, and provides real value, a lifelong connection, and the opportunity to be on the revolutionary forefront of connection.
For Brands and Creators:
Allow verified ownership of original content to your community members with the click of a button.

Easily embeddable NFT-creation button that offers real value to your community and a lifelong connection.

Collect branded graphics, photos, videos, playlists, and more with just one click.

Revolutionary forefront in the connection between fans and brands.
For Collectors:
Collect anything, from anywhere – moments, memories, and digital/physical mementos – with just one click.

No need to limit your commitment as a fan.

Enjoy the convenience of collecting your favorite items from any location.
Team / Funding / Backers / Other Info: The Collect Button is powered by Cent-an ad-free creator network. Cent secured a $3MM Seed Round on August 05, 2021. This round of funding was backed by Galaxy Interactive, Jeffrey Katzenberg, Mark Pincus, Reid Hoffman, and will.i.am. In/Visible Ventures also contributed to the round.
Link to product | Link to TFC listing
How was the newsletter today? Your feedback helps me make this great.
Loved it | OK | Didn't Like
Anything you want to see? Fill out this form and let us know!
---
Disclaimer: None of this is to be deemed legal or financial advice of any kind. Always DYOR!
---